Endorsements
"We proudly endorse Mary Hall for Auditor and we hope you do too!"
Federal Elected Officials
Congresswoman Marilyn Strickland
State Elected Officials
State Auditor Pat McCarthy
Superintendent of Public Instruction Chris Reykdal
State Senator Sam Hunt
State Senator Patty Kuderer
State Senator Bob Hasegawa
State Senator Claire Wilson
State Representative Laurie Dolan
State Representative Jessica Bateman
State Representative Jamila Taylor
Former State Representative Beth Doglio


County Elected Officials
Thurston County Commissioner Tye Menser
Thurston County Commissioner Carolina Mejia
Thurston County Clerk Linda Enlow
Thurston County Treasurer Jeff Gadman
Port of Olympia Commissioner Joe Downing
Port of Olympia Commissioner Amy Evans
Former Port of Olympia Commissioner Bill McGregor
Former Port of Olympia Commissioner EJ Zita
City Elected Officials
Lacey

Mayor Andy Ryder
City Council Member Carolyn Cox
City Councilmember Robin Vazquez
Olympia
Mayor Cheryl Selby
City Councilmember Lisa Parshley
City Councilmember Dontae Payne
City Councilmember Jim Cooper
City Councilmember Clark Gilman
City Councilmember Dani Madrone
City Councilmember Yen Huynh
Tumwater
City Councilmember Leatta Dahlhoff
City Councilmember Charlie Schneider
City Councilmember Eileen Swarthout
Former City Councilmember Tom Oliva
Endorsement Statements
"Mary is fair and brings proven experience to this position. Our election process in Thurston County is safe, a clean process, and very transparent! A vote for Mary Hall is a vote for a secure election process!!" -Bill McGregor, Former Port of Olympia Commissioner
Awards and Honors
2021 - National Association of Counties Achievement Award Winner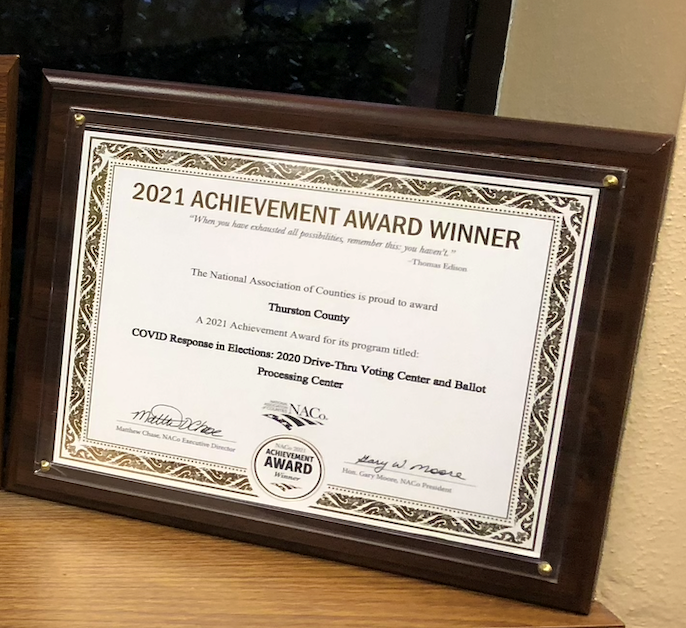 2020 - Washington State Association of County Auditors President's Award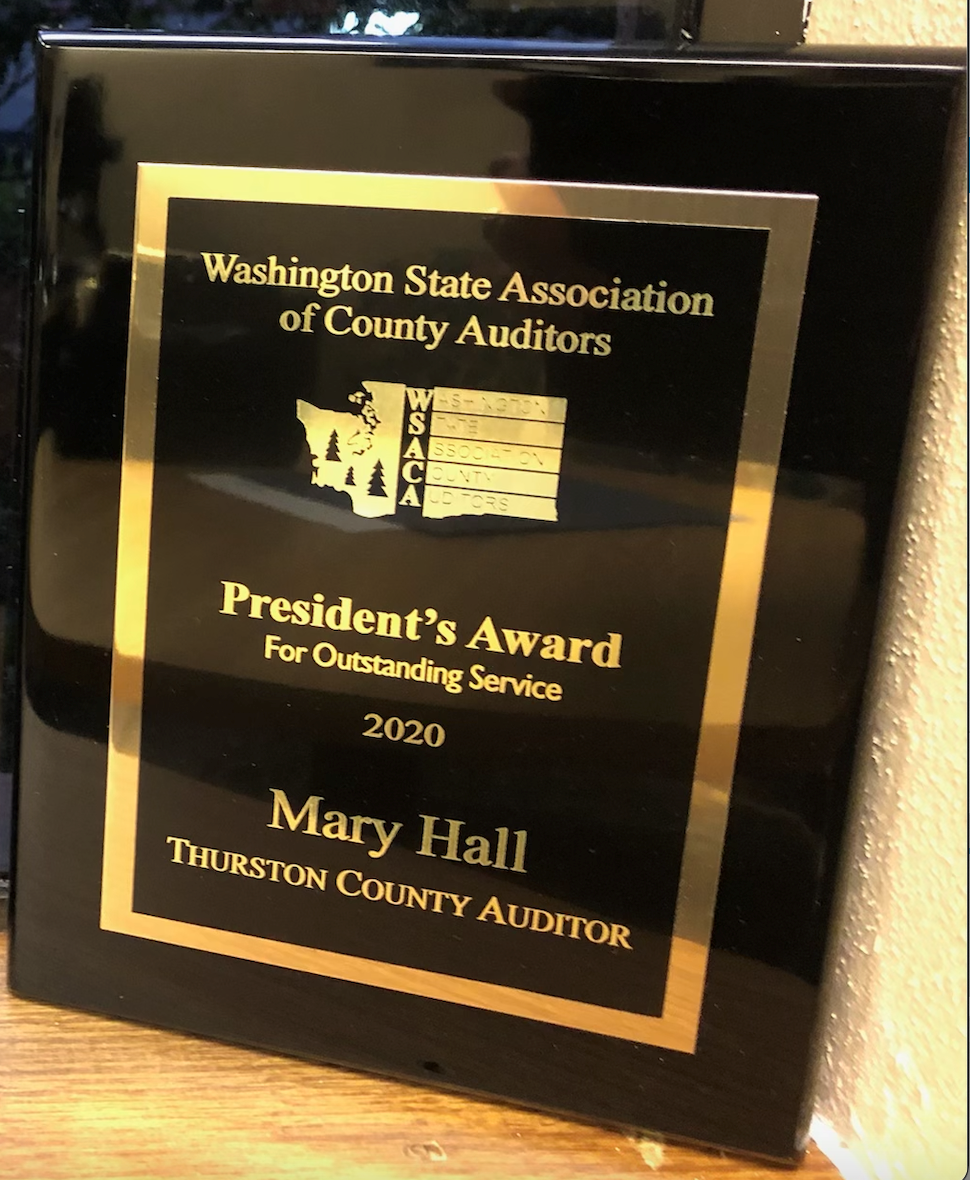 2020 - National Association of Counties Achievement Award Winner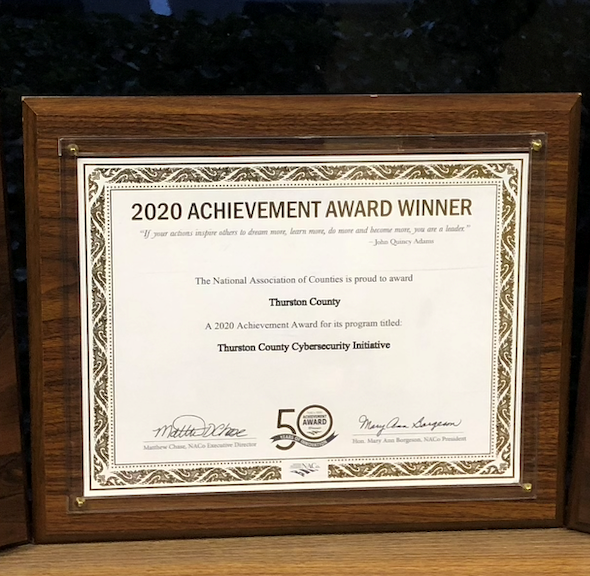 January 2018 - Governor Inslee's Letter of Thanks for her effort in passing voter access legislation.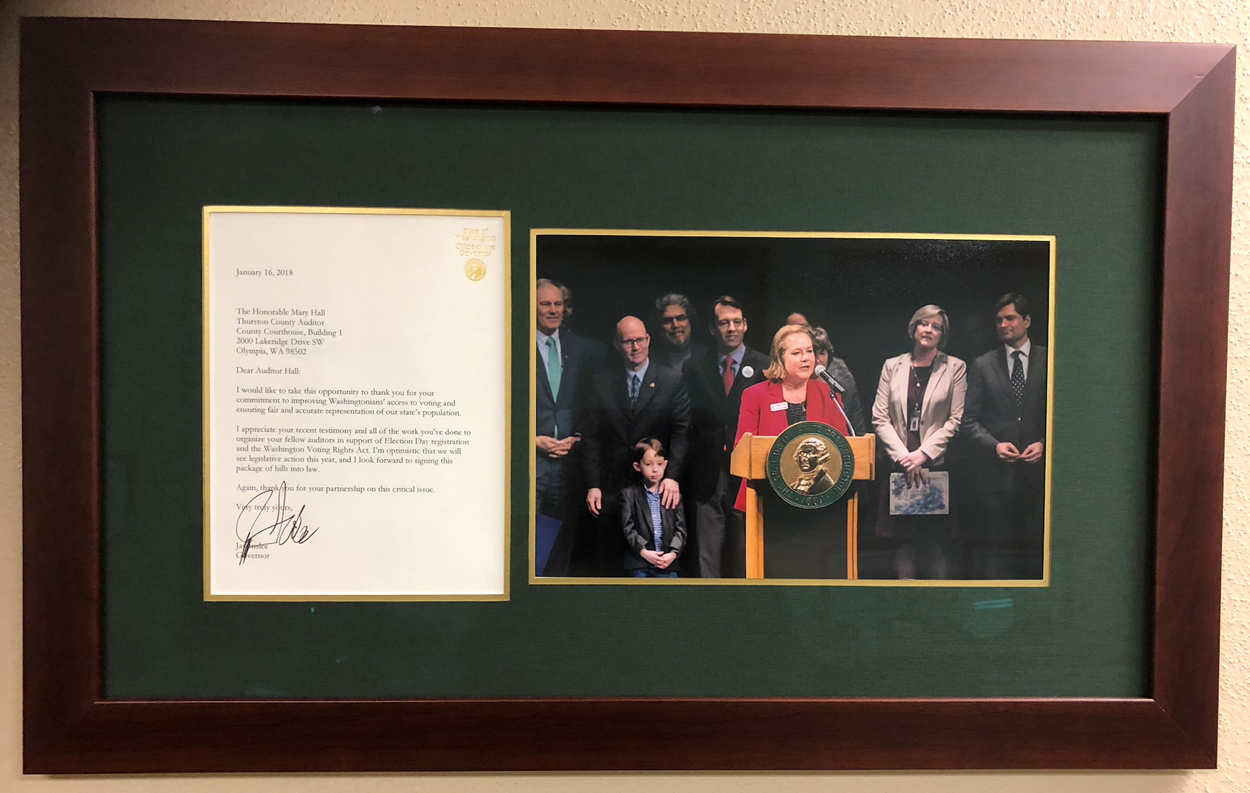 2013 - National Association of Counties Achievement Award Winner